The Irish Film Institute is Ireland's national cultural institution for film. It provides audiences throughout Ireland with access to the finest independent, Irish and international cinema; it preserves and promotes Ireland's moving image heritage through the IFI Irish Film Archive, and provides opportunities for audiences of all ages and backgrounds to learn and critically engage with film. Take a look at our sister platforms below that are available around the world.

A virtual viewing room where audiences from across the globe can instantly access the rich collections housed in the IFI Irish Film Archive for free.
The IFI Archive Player is a digital platform hosting the remarkable Irish moving image collections held in the IFI Irish Film Archive, giving audiences across the globe instant access to this rich heritage, free of charge. The material on the IFI Archive Player has been selected to give audiences a taste of the breadth and depth of the collections preserved. Home movies, newsreels, travelogues, animation, feature films, public information films and documentaries have been included to reflect the many aspects of indigenous amateur and professional production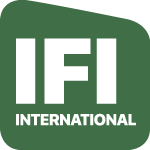 IFI International is the Irish Film Institute's global streaming service, making Irish film available for cultural exhibition worldwide, supported by Culture Ireland.
We are delighted to expand our already far-reaching activities with this new programme, where we will work with our international partners and festivals to present a wide-ranging programme of Irish film online.